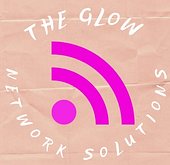 Corporate Social Responsibilty
The Glow Network Solutions specializes in a range of intelligent technical, technological solutions and consulting services for households, businesses, organizations and government bodies. We take pride in providing smart integrated network solutions, all
computer related installations and smart security products and services that are efficient, convenient and reliable. The Glow Network Solutions intends to be in front of the client's needs by deeply understanding client's business requirements, delivering and optimizing IT solutions from the initial phase of scoping the requirements, network configuration, maintenance and continuous upgrade. The Glow Network Solutions grows continuously and has confidence that it will be the new highest competitor that provides an excellent service of newly built technological devices. We also strive to expand substantially to adapt in an ever changing environment and remain ahead of change. The Glow Network Solutions is keen on familiarizing Africa with technology as the world is happily turning digital.
Persistence in completing the project whatever it takes
Mutually beneficial collaboration with clients and partners
Complete understanding of the clients business and needs
To cultivate mutually beneficial relationships with our suppliers and
clients to provide effective and reliable information technology
solutions for their needs and providing its business partners with
customizable smart security-enhanced solutions.
The Glow Network Solutions has been familiarizing kids to
the latest technology to develop them to become our future
IT Engineers.
We embrace the policies and principles of
Broad-Based Black Economic Empowerment
(BB-BEE ), and have aligned our business
structure and equity accordingly. This
integrative pick is a high encouragement to
everyday progression as a Black Economic
Empowered Entity. The Glow Network Solutions
is a Level 1 BB-BEE establishment and a
potentially high contributor to the South
African economy.